Please check out this little nifty video, which shows the amount of work that has been put into LimeSurvey during the last 6 years and was made using the code_swarm engine. Every particle showing up or blinking stands for an edited or added file. The best way to watch it is in full-screen mode (and in HD)! It's getting pretty spectacular when LimeSurvey 2 development starts.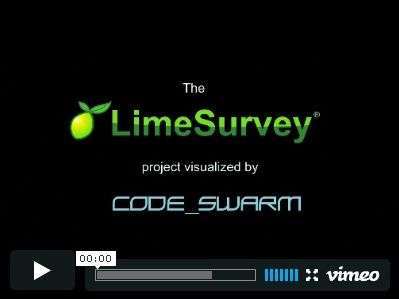 Here is also a
direct link to video on Vimeo.
Thank you to all the contributors!