LimeSurvey would like to introduce you to our new Google Summer of Code Students for 2010.
Please say hello to Amit Shanker (texens), Maarten Tielemans (ttielu) and Pieter-Jan Speelmans (MrP) who have been selected by the LimeSurvey team to work on projects this year.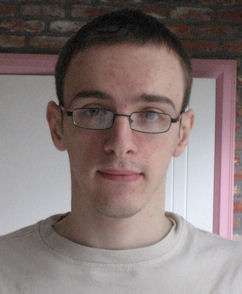 Maarten and Pieter-Jan will be working on building a Database Storage Engine for LimeSurvey 2. This is a critical project for the future of LS2 and we're very excited about it. They will be mentored by the LimeSurvey 2 lead developer Mac Duy Hai (macduy) and Jason Cleeland (jasebo) with assistance from David Olivier (machaven). If you are interested in the progress of LimeSurvey 2 and having input, please stay in touch with these students and the linked project page so you can contribute your ideas, suggestions and assistance as Pieter-Jan and Maarten's work progresses.
Maarten is a master student in computer science, majoring in secure software and minoring in software engineering. Pieter-Jan is a master student in computer science with a specialization in artificial intelligence. Both Pieter-Jan and Maarten are studying at the K.U.Leuven
, Belgium.

Amit (left) is building a new question type for LimeSurvey 1, the much demanded File Upload Question. This has been on the wishlist of thousands of users for years, and I imagine there will be a lot of interest as his work comes along. Amit will be mentored by LimeSurvey's Project Leader Carsten Schmitz (c_schmitz) with assistance from Marcel Minke (mazi). As with the LimeSurvey 2 project, contributions from the wider community will be welcome and important.
Amit is a Senior Undergraduate student of the Department of Computer Science and Engineering at Indian Institute of Technology Kharagpur.
The next few weeks are a time where our students can start getting involved with the LimeSurvey community, so do please say hello to them if you're online at the Discord chat!