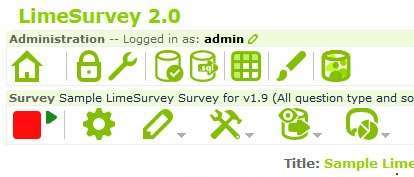 Help us to finish LimeSurvey 2.0: Today we start the LimeSurvey 2012 Fund-Raiser, which is our first fund-raising drive ever. We ask you to donate a small part of the money that  LimeSurvey saved you in the first place compared to commercial software/services. Why? The idea behind LimeSurvey is not only only being free and open source but also it should be fun to work with and have an extensive feature set - usable by all kind of users. Be it the student doing a survey for the master thesis or a company using it to survey thousands of participants.
The volunteer work done by our team of 20 volunteer developers/supporters/translators is amazing and they are the reason LimeSurvey has come this far. Still for bigger changes you need full-time developers - that's what we will use your donated money exclusively for. You will help to speed up development and get new/redesigned features much faster (see our donation letter for more information).
Now, think about how much LimeSurvey helped you and you have the chance to give something in return: Please donate!
P.S: If you donate you will receive a donators status in the forums, and, if you want to, you will also be listed on our page of donators. For donations of 500 USD or more you will even be able to link your name with an URL of your choice.