Feedback with LimeSurvey
Your feedback survey - anonymous and secure
According to Albert Einstein 'Once you stop learning, you start dying'. The process of learning is therefore essential to move forward in life. One of the best ways to do this is to draw on feedback from others for improvement. For this reason, LimeSurvey provides a variety of features to create surveys and get honest and direct feedback, be it for your event, your company or your customer well-being.
Great features for analysis
LimeSurvey offers you a wide range of analysis tools.
Whether it's the detailed response view, or the easy and clear statistics with graphs. With LimeSurvey it will be easy for you to set up your data.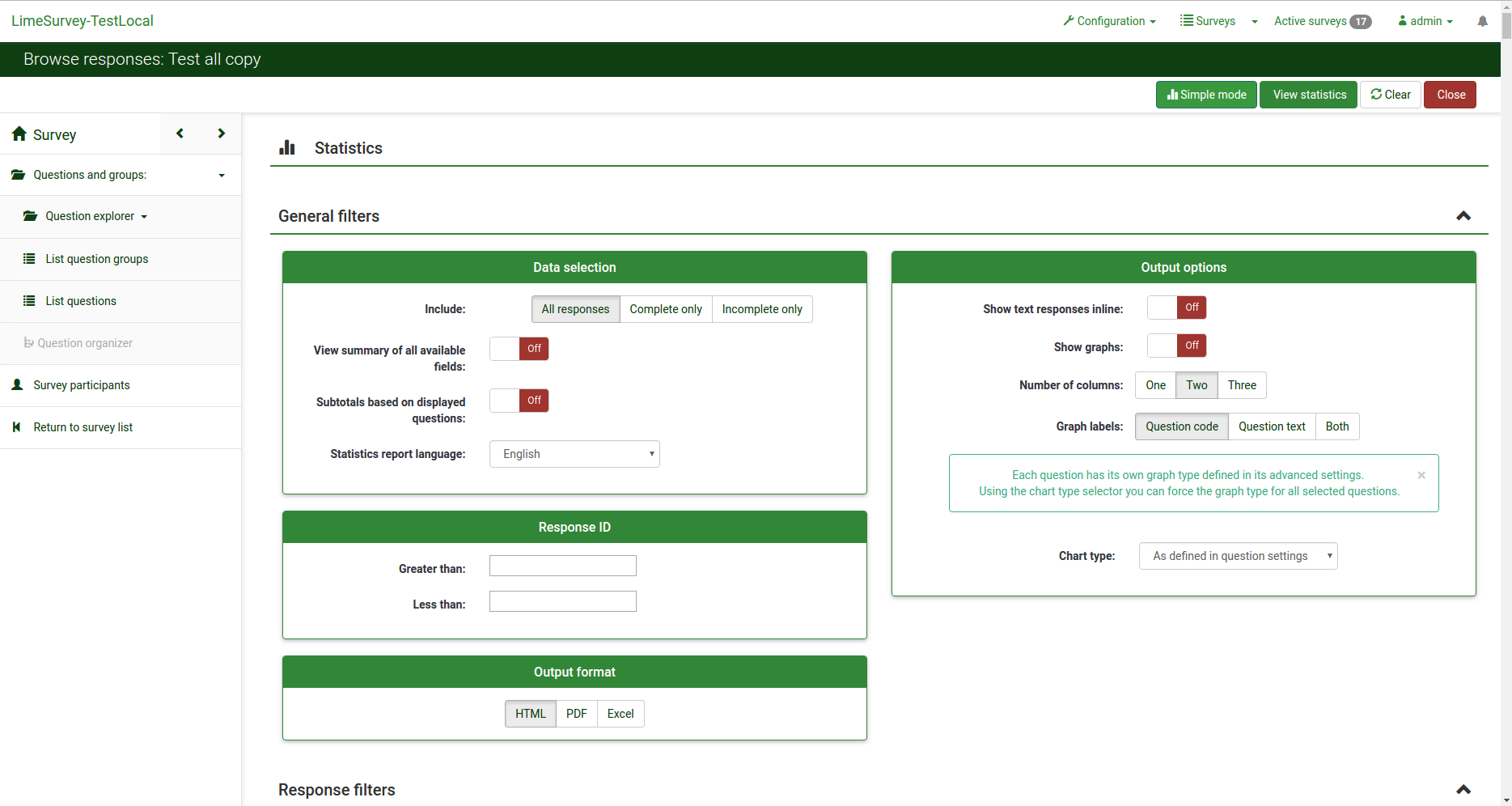 Honest answers - trustworthy handling
Easily get feedback anonymously and honestly. Simply activate the anonymisation of your survey. Thus, responses are logically separated from participant data and your participants can give you fair and honest feedback.