Employee surveys
The online survey tool for employee surveys
Employees are the engine of a company, the latter stands and falls with employee motivation, efficency and productivity. There's no value in a great customer base if the employees don't follow. Thus, it is essential to make sure employees are appreciated, motivated and their well being is taken care of. Hence, the core mission is to find out how your employees score on these different yet equally important dimensions. A great way to achieve this is by simply asking them. 
LimeSurvey offers you a tool to create a questionnaire for your employees.
Capture the opinion of your employees anonymously and honestly. Our built-in methods for anonymisation and evaluation ensure an effective analysis of the ideas and the honest criticism of your employees. A simple and effective way to analyse employee satisfaction.
Easy handling due to the built-in email functionality
In just a few steps you have created a participant database from your telephone list, which you can easily import. Using a comfortable participant management system, the survey can be carried out 100% anonymously.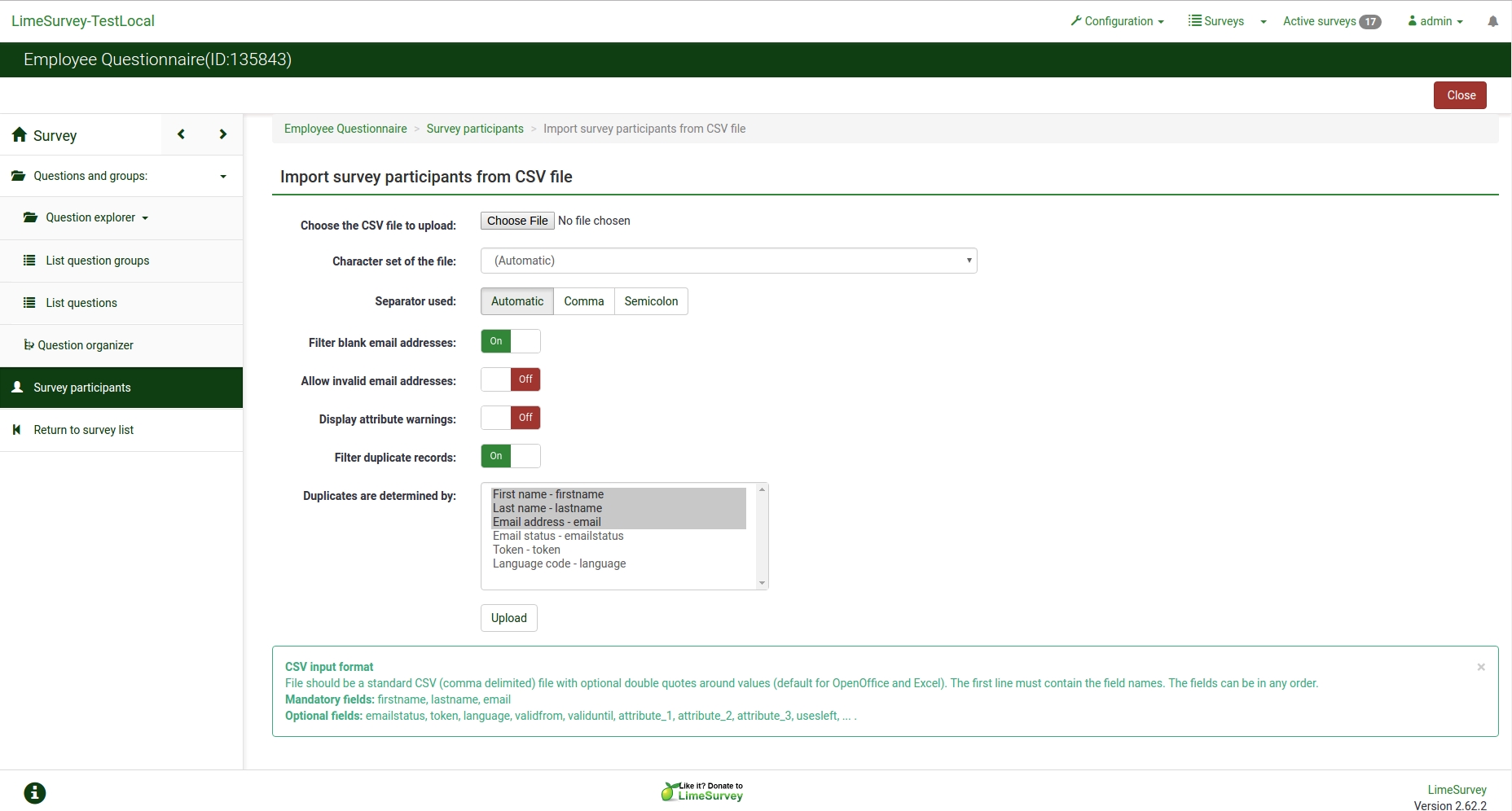 Increase employee satisfaction
Measure the satisfaction of your employees with short questionnaires. Increase motivation with an employee suggestion panel for new ideas. Please contact our sales department for further information.