customer feedback
Customer feedback
Customer reviews with Limesurvey
Your customers are your capital which makes it essential for you to find out their likes and desires. Customer feedback is one of the most important factors in establishing a successul business as it will help you gain insights into customer satisfaction, potential for product or service improvements as well as retaining customers by facilitating the creation of great customer experiences.
LimeSurvey supports you in undertaking this contacting process. Create a questionnaire in order to empower your customers to voice their honest and direct opinion to you. After all, the customer is king.
Easily create a customer survey
LimeSurvey enables you to prepare your individualised customer survey. You may choose from more than 28 different question types, conduct the survey in several countries at once and draw on more than 80 languages. You may invite your customers straight from within the LimeSurvey software and increase your return rate due to an efficient invitation management system. Existing surveys can be copied and used repeatedly in order to keep an eye on customer satisfaction.
Direct questions - direct answers
In order to improve your fulfillment rate, use LimeSurvey to remind invited participants, if necessary multiple times, from within the tool to take your survey. LimeSurvey's mass mailing function allows you to do it comfortably with just a few clicks.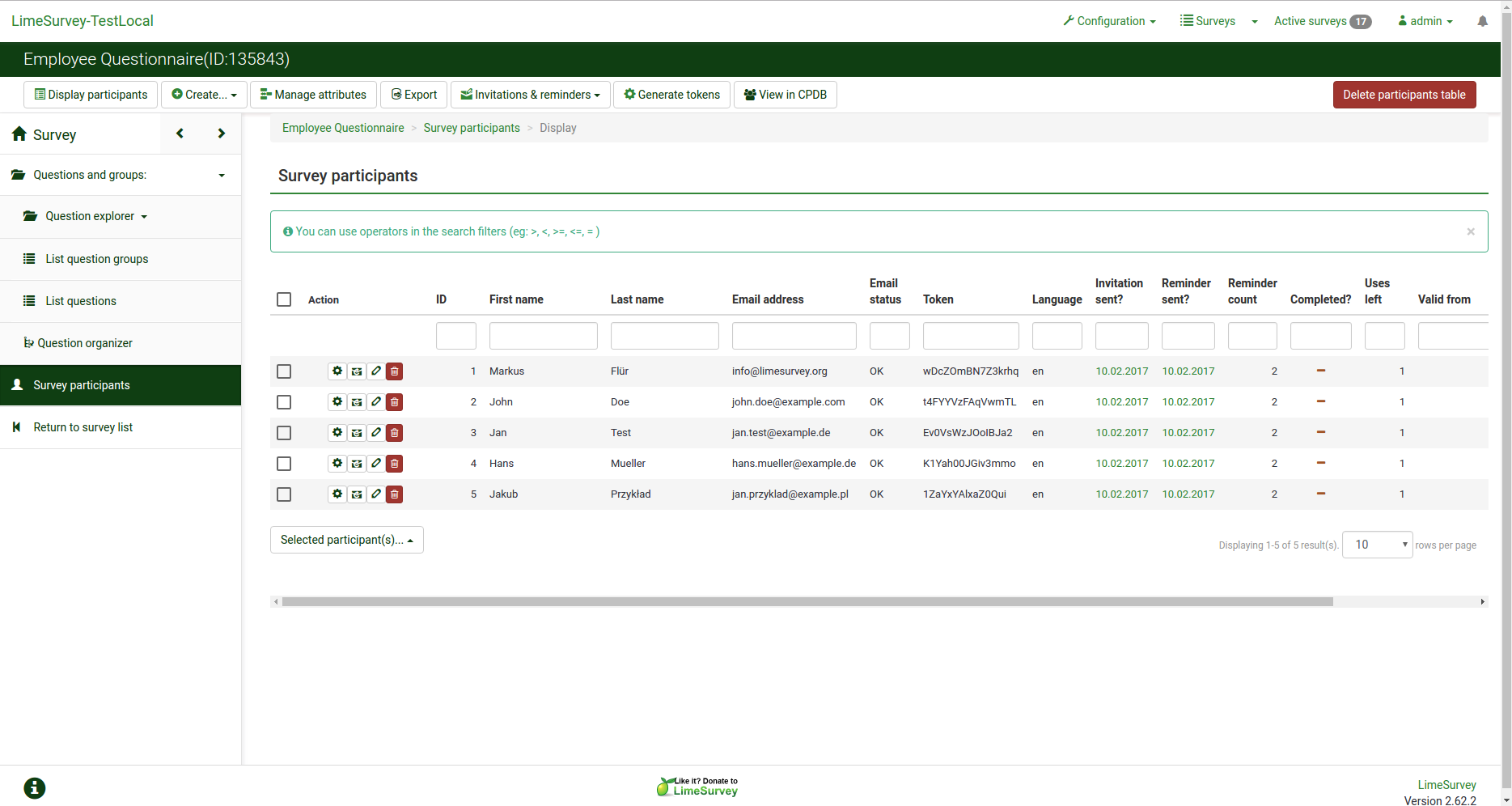 Mature analysis tools
Analyse your customers' needs and adjust your surveys by using branching and skip-logic to achieve the highest possible relevance of questions for your customers.
Check your results either in the tool's statistics view or export them to SPSS®, R, or Microsoft Excel®.
Any questions? Just contact us for more information or send us an email to 
This email address is being protected from spambots. You need JavaScript enabled to view it.
.